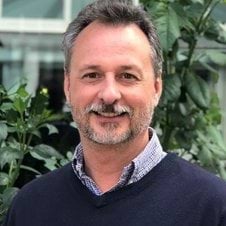 Tim Haigh
The Office Team
Tim opened Right at Home (Sutton and Epsom) in 2011 and is proud of the great work his care team have achieved in their community.
He says: "Right at Home provides quality home care to elderly and disabled adults. What does that mean in practice? It means that we travel in our time not yours, we arrive on time, we supply the same friendly carers for each visit and we insist each visit is not less than one hour. We don't cut corners and we never compromise on quality. Under our care you can be assured your loved one will continue to live a full and happy life in the comfort of their own home."
Tim began his career as a journalist and rose to become an award-winning magazine editor and communications director. Before joining Right at Home, he spent 14 years working for Reed Elsevier, one of the world's largest media companies, on a number of well-known national publications, including Community Care, the UK's leading social care magazine.
He is a Dementia Friends Champion, a Board member of both the Sutton Nursing Association and South Sutton Hello Project, and an active volunteer member of the Alzheimer's Society.